This is a launch not to be missed!!  NASA has closed Kennedy Space Center as everyone will be at our launch and they do not want to compete.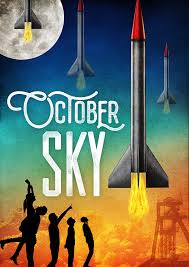 This  is Joint launch with Central Massachusetts Spacemodeling Society (CMASS)  http://www.cmass.org
The Grill will be back with hot dogs,  hamburgers, chips,  soda and water.
Jason will be here to meet all your rocket needs if you need anything special contact him directly at Jason@amwprox.com / www.amwprox.com
We are going to have a contest for closest rocket landing to the pin.   The Prize………… a  signed copy of Homer Hickman's "Rocket Boys" the basis for the movie October Sky
We will  have a trivia contest during the launch to win a few model rockets.
RIMRA is raising money to buy a trailer from this Launch.  Over the past year with money raised from our launches and a grant from NAR we have purchased new wireless launch equipment, new high power pads,  new low/mid power rack stand, safety equipment, public address  system and  weather station. – Thank-you for all your support!!!!!!
This is a launch not to be missed!!